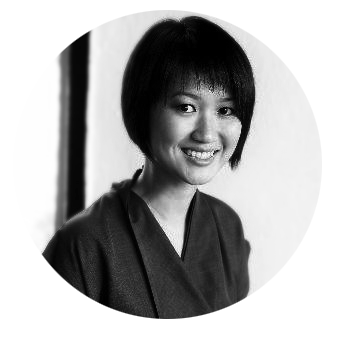 Jenny Tan
Writer & Media Specialist
An independent journalist, Tan has deep roots in the F&B industry for more than a decade. She is the wine columnist for the national paper, The Straits Times, and contributes regularly to high profile publications such as Epicure, CNN go (www.cnngo.com) , business weekly The Edge, and is also the Singapore correspondent for international wine trade publication, Wine Business International. She has judged at several wine shows, including the Mundus Vini in Germany.
While more of her writing is focused on wine topics these days, Tan has been applying her creative and business acumen to the culinary side of things. She sits on the committee of the Singapore Chefs' Association as the in-charge of Branding & Marketing Communications, and has spearheaded several initiatives to further elevate the chefs' profession locally, namely through brainstorming ideas that reach out to the community during the International Chefs' Day 2009 and 2010. She was also part of the cookbook committee involved in the production of the 'Silver Platter' book, and is working on the SCA Calendar 2011 – an initiative she believes will give value to the association's subscribing members and increase the brand recall of the association.
As one who is always looking to bridge communication gaps, Tan is focusing on the media and new media departments at FoodCult. And naturally, thinking of more ways to educate chefs about wine.
Fransisca Wijanarko
Marketing Specialist
A technology savvy marketing manager with a steep marketing experience in the F&B sector and was responsible for brand communications behind some leading restaurants in Singapore. Well versed in

broad

range of online tools and creative production software. Adept at piecing together campaigns which have significantly grown online social media presence with minimal budgets. Highly creative individual with

knack

for planning clever themes and sideshows which garner positive reactions from customers and result in viral posts on social media. Proactive and hands-on leader skilled in usage of virtual marketing and online analytics to optimise business performance and ensure profitability. Strong business acumen. Actively identifies budding trends and consumer taste preferences and works with operations team to tailor business practices to capitalize on information. Recently grew food sales by 30% through implementation of said strategies. Highly adaptable, articulate and possesses strong business acumen in identifying and capitalising on new business opportunities.